Candied donuts and modern depression share a common origin. We take simple nutritional and neuronal building blocks, over-process and over-stimulate them – strip out their fiber and social glue – remove the rigorous digestive requirement – and voila! a shining neon metabolic catastrophe! However, as tasty and colorful as that sounds – it is not pre-determined that whole grains, milk and eggs become shiny glazed donuts, nor is it predetermined or irrevocable that pristine neuronal networks become dysfunctional. We still have control over both the building blocks and the processing - you don't have to accept depression. Unlike processed foods, cognitive processes have a tremendous capacity for change and remodeling (literally from the creation of new neurons, to the connections and synapses between them, to the density of neurotransmitter receptors), and numerous methods - including exercise, nutrition and lifestyle interventions - have been shown to favorably impact both plasticity processes and depression itself.
Of course this is not meant to trivialize depression in any way, or to present a quick, easy, 100%-money-back-guarantee-in-six-minutes-or-less solution, but rather to present the case for more comprehensive treatment. Obesity makes an excellent companion study – a medical condition with a range of harmful effects - that has risen dramatically in modern society, but is not at its root genetically intractable or predetermined in the large majority of people who suffer from it. It's a real pain in the ass losing a lot of weight, but it is certainly possible. While a psychological malady may appear different on the surface, the origins are similarly physical.
Now let's make the case, and while we're at it some tasteless jokes. Knock Knock. Who's there? Just kidding, I don't know how to make this subject funny.
Glazed and Confused
Rates of depression in the US have risen dramatically in the past century - by some figures increasing 3 to even 10 fold, with a much younger average age of onset . It stands to reason that the difference between rates of depression now and then has not been caused by a widespread change in the genepool. Rather, the change should be explained through environmental changes. Similarly with obesity (not to mention diabetes) - a third of the population hasn't suddenly lost the gene for the leptin receptor – rather environmental forces have become progressively more difficult to manage . Now the seemingly obvious culprits here would be exercise and nutrition. Nearly 80% of Americans fail to get the recommended amount of weekly execise , and exercise has been positively correlated with less incidence of depression.
Exer-cising Depressive Demons
Exercise has also been shown to have positive effects on cognitive health at the neurochemcial level; helping to upregulate key neurotrophic factors in the brain (for a slightly more sweeping opus on that topic, see: Exercise and Cognitive Health – just beware the intolerable author). As well, in some studies exercise has been shown to be even more effective than medication in the treatment of depression (this is not to say medication is not a good option or treatment strategy – simply that exercise is formidable). Both from a bottoms-up neurochemical perspective, as well as a top-down 'what happens when we have actual depressed folks exercise in a clinical setting' - the results are positive. If you're still not convinced, check out this airtight logic:
Now, that said, a single bout of exercise alone is unlikely to create a wholesale change in mental outlook just as it is unlikely to facilitate meaningful weight loss. Indeed even many common antidepressants require a multi-week habituation period before taking full effect – allowing for a period in which neurotransmitter receptor densities (among other plasticity proceses in the brain) are levered up and down . In the same way physical remodeling takes place in weight loss – over a period of time – so too does neurological remodeling take place in depression. While a single workout may or may not lift the spirits, repeated bouts of exercise over a period of weeks and months have a much better chance of improving cognitive health.
However, while exercise can create a more favorable cognitive environment - the rise in depression cannot be explained through declining physical activity rates alone. Exercise levels have been low for some time - and may have even increased slightly recently . Clearly other factors must also be involved.
Hell Frosts Over
Ok, so how about nutrition? Numerous micronutrients have likewise been shown to be of critical importance to cognitive health. Vitamin D, vitamin B-12, DHA, folate, choline, magnesium, zinc and monounsaturated fats have all been linked to proper cognitive health, and deficiencies in these nutrients may increase the risk of depression . One stark if, albeit, only indicative piece of data correlates societal consumption of fish – key sources of essential fatty acids like DHA – to rates of post-partum depression. As well, there is some evidence that Western diets high in processed foods are linked to increased rates of depression, while more traditionally 'healthtful' diets have frequently been linked to decreased rates of depression . Beyond nutritional quality, general over consumption of calories may lead to increased rates of depression at the population level, in so far as obesity is itself a predictor for depression .
While a diet consisting of healthful micronutrients is likely to improve cognitive health - just as with exercise a decrease in nutritional quality alone is insufficient to explain the society-wide rise in depression. That is, while increased consumption of certain deficient micronutrients may enhance cognitive health, on a broader level the consumption of micronutrients has at least not declined in a manner consistent with the rise in depression .
On one hand things look good - more exercise and better eating will create a better neurochemical profile – and on a personal level have a good chance of favorably impacting depression. However, on the other, more exercise and better micronutrient consumption by themselves do not appear sufficient to reverse society-wide depression levels. Let's look at additional causes:
Research strongly suggests that alcoholism, sleep deprivation, excessive tv-watching, and over-work/stressful work are all important risk factors for depression . Remarkably - ratings of well-being, at least on a societal level do not appear to strongly predict depression, and indeed depression is more common in higher income countries . Relative measures, like poverty, underweightness, overweightness etc. all also appear to increase the risk of depression . Even initial data on social networks like facebook suggest that over-use of these services may increase risks . While perhaps unavoidable, making comparisons is unlikely to promote happiness* (*somewhere Rousseau is smiling). Similarly external factors like bullying and harassment are also undeniable predictors of depression . What else can be done?
Just Donut Do It**
We wouldn't tell a person trying to diet, who lives in a room of candy and donuts (candied donuts?! [candied donuts everybody!!]) – to just shut up and not eat so much. That's a much worse strategy than just removing that person from the room – and putting them in, say, a forest or a gym (or, more realistically, have them throw out all the candy first). Similarly the advice of 'just stopped being depressed / keep your chin up / think positively / think about tasty candied donuts' is – by itself – in the face of an onslaught of environmental problems – unlikely to yield a positive change.
Suppressive Fire on Depressive Thoughts
Another way of looking at this, albeit a less sparkly and delicious perspective, is like a military assault. Consider depression as a fortified position – a stronghold with built up defenses. Positive thinking and encouragement can be viewed as foot soldiers, as massed infantry. Want to feel better? Well just put your chin-up, throw your infantry at the problem and hope for the best. If the positions are weakly held and defended – this might actually work. Let's assume though there are pillboxes and machine guns manning the line, and barbed wire and other impediments along the way. Against this well-fortified position a simple infantry assault is unlikely to work, and indeed could leave your forces reeling. However, add in artillery support in the form of proper nutrition, and close air-support in the form of exercise – now the defenders are ducking for cover and holes are opening in the defensive lines. Rather than your infantry being mowed down by the fortified strongpoints, it has a real chance to penetrate the defenses and retake critical mental ground. Add in some armoured and mechanized units – e.g. some self-determined pursuit of rewarding behavior – and fully exploit the breakthroughs in depression's line. Better still, mitigate your bad habits - TV, alcohol abuse etc. - and stymy depression's reinforcements, supply lines and communications. Even if initial assaults on depression's position don't result in a decisive breakthrough, the consistent bombardments of its fortified lines will only help to soften its position and force its eventual capitulation.
While depression has become a more serious societal problem in recent times, we have more knowledge and tools at our disposal to help combat it. From exercise, to nutrition, to sleep, to patterns of thinking, to lifestyle modifications - it's a battle that can be won, but a battle to be sure. Martial your forces, plan your attack, and, in the war winning words of Winston Churchill, never, never, never give up.
Exercise and Eat for Cognitive Health: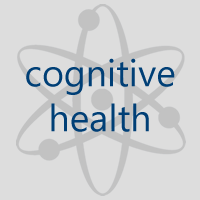 Sources:
Yen CF, Liu TL, Ko CH, Wu YY, Cheng CP. Mediating effects of bullying involvement on the relationship of body mass index with social phobia, depression, suicidality, and self-esteem and sex differences in adolescents in Taiwan. Child Abuse Negl. 2013 Sep 3. doi:pii: S0145-2134(13)00210-X. 10.1016/j.chiabu.2013.07.015. [Epub ahead of print] PubMed PMID: 24011767.
Reknes I, Pallesen S, Magerøy N, Moen BE, Bjorvatn B, Einarsen S. Exposure to bullying behaviors as a predictor of mental health problems among Norwegian nurses: Results from the prospective SUSSH-survey. Int J Nurs Stud. 2013 Jul 25. doi:pii: S0020-7489(13)00199-5. 10.1016/j.ijnurstu.2013.06.017. [Epub ahead of print] PubMed PMID: 23891534.
Kross E, Verduyn P, Demiralp E, Park J, Lee DS, et al. (2013) Facebook Use Predicts Declines in Subjective Well-Being in Young Adults. PLoS ONE 8(8): e69841. doi:10.1371/journal.pone.0069841
Gallup, I. 2010. Six in 10 Overweight or Obese in U.S., More in '09 Than in '08. [online] Available at: http://www.gallup.com/poll/125741/Six-Overweight-Obese.aspx [Accessed: 29 Oct 2013].
Cdc.gov. 2013. Products - Data Briefs - Number 7 - September 2008. [online] Available at: http://www.cdc.gov/nchs/data/databriefs/db07.htm [Accessed: 29 Oct 2013].
Bromet et al. BMC Medicine 2011, 9:90 http://www.biomedcentral.com/1741-7015/9/90
Lehto JE, Uusitalo-Malmivaara L. Sleep-related factors: associations with poor attention and depressive symptoms. Child Care Health Dev. 2013 Apr 17. doi: 10.1111/cch.12063. [Epub ahead of print] PubMed PMID: 23594033.
Boden JM, Fergusson DM. Alcohol and depression. Addiction. 2011 May;106(5):906-14. doi: 10.1111/j.1360-0443.2010.03351.x. Epub 2011 Mar 7. Review. PubMed PMID: 21382111.
Cimlondon.co.uk. 2013. The Chartered Institute of Marketing, Greater London Region. [online] Available at: http://www.cimlondon.co.uk/newsletters/2007_3.htm [Accessed: 29 Oct 2013].
Rhodes, P. 2012. Body Weight in the United States – Part 2, "Non Factors". [online] Available at: http://www.r-bloggers.com/body-weight-in-the-united-states-part-2-non-factors/ [Accessed: 29 Oct 2013].
Casagrande SS, Wang Y, Anderson C, Gary TL. Have Americans increased their fruit and vegetable intake? The trends between 1988 and 2002. Am J Prev Med. 2007 Apr;32(4):257-63. PubMed PMID: 17383556.
Sciencedirect.com. 2013. Seafood consumption, the DHA content of mothers' milk and prevalence rates of postpartum depression: a cross-national, ecological analysis. [online] Available at: http://www.sciencedirect.com/science/article/pii/S0165032701003743 [Accessed: 29 Oct 2013].
Onyike, C., Crum, R., Lee, H., Lyketsos, C. and Eaton, W. 2003. Is Obesity Associated with Major Depression? Results from the Third National Health and Nutrition Examination Survey. American Journal of Epidemiology, 158 (12), pp. 1139-1147. Available from: doi: 10.1093/aje/kwg275 [Accessed: 29 Oct 2013].
Luppino FS, de Wit LM, Bouvy PF, Stijnen T, Cuijpers P, Penninx BW, Zitman FG. Overweight, obesity, and depression: a systematic review and meta-analysis of longitudinal studies. Arch Gen Psychiatry. 2010 Mar;67(3):220-9. doi: 10.1001/archgenpsychiatry.2010.2. Review. PubMed PMID: 20194822.
Shae E Quirk, S. 2013. The association between diet quality, dietary patterns and depression in adults: a systematic review. BMC Psychiatry, 13 p. 175. Available from: doi: 10.1186/1471-244X-13-175 [Accessed: 29 Oct 2013].
Nimitphong H, Holick MF. Vitamin D, neurocognitive functioning and immunocompetence. Curr Opin Clin Nutr Metab Care. 2011 Jan;14(1):7-14. doi: 10.1097/MCO.0b013e3283414c38. Review. PubMed PMID: 21102318.
Leung BM, Kaplan BJ. Perinatal depression: prevalence, risks, and the nutrition link--a review of the literature. J Am Diet Assoc. 2009 Sep;109(9):1566-75. doi: 10.1016/j.jada.2009.06.368. Review. PubMed PMID: 19699836.
Anglin RE, Samaan Z, Walter SD, McDonald SD. Vitamin D deficiency and depression in adults: systematic review and meta-analysis. Br J Psychiatry. 2013 Feb;202:100-7. doi: 10.1192/bjp.bp.111.106666. Review. PubMed PMID: 23377209.
Cdc.gov. 2013. Physical Activity Statistics: No Leisure-Time Physical Activity Trend Chart | DNPAO | CDC. [online] Available at: http://www.cdc.gov/nccdphp/dnpa/physical/stats/leisure_time.htm [Accessed: 29 Oct 2013].
Amsterdam JD, Newberg AB, Newman CF, Shults J, Wintering N, Soeller I. Change Over Time in Brain Serotonin Transporter Binding in Major Depression: Effects of Therapy Measured with [(123) I]-ADAM SPECT. J Neuroimaging. 2013 Oct;23(4):469-76. doi: 10.1111/jon.12035. Epub 2013 Jun 10. PubMed PMID: 23751132.
Heller AS, Johnstone T, Light SN, Peterson MJ, Kolden GG, Kalin NH, Davidson RJ. Relationships between changes in sustained fronto-striatal connectivity and positive affect in major depression resulting from antidepressant treatment. Am J Psychiatry. 2013 Feb 1;170(2):197-206. doi: 10.1176/appi.ajp.2012.12010014. PubMed PMID: 23223803; PubMed Central PMCID: PMC3563751.
Cottingham C, Wang Q. α2 adrenergic receptor dysregulation in depressive disorders: implications for the neurobiology of depression and antidepressant therapy. Neurosci Biobehav Rev. 2012 Nov;36(10):2214-25. doi: 10.1016/j.neubiorev.2012.07.011. Epub 2012 Aug 13. Review. PubMed PMID: 22910678; PubMed Central PMCID: PMC3508310.
Babyak M, Blumenthal JA, Herman S, Khatri P, Doraiswamy M, Moore K, Craighead WE, Baldewicz TT, Krishnan KR. Exercise treatment for major depression: maintenance of therapeutic benefit at 10 months. Psychosom Med. 2000 Sep-Oct;62(5):633-8. PubMed PMID: 11020092.
Lucas, M., Mekary, R., Pan, A., Mirzaei, F., O'Reilly, É., Willett, W., Koenen, K., Okereke, O. and Ascherio, A. 2013. Relation Between Clinical Depression Risk and Physical Activity and Time Spent Watching Television in Older Women: A 10-Year Prospective Follow-up Study. American Journal of Epidemiology, p. kwr218. Available from: doi: 10.1093/aje/kwr218 [Accessed: 29 Oct 2013].
Cdc.gov. 2013. FASTSTATS - Exercise or Physical Activity. [online] Available at: http://www.cdc.gov/nchs/fastats/exercise.htm [Accessed: 29 Oct 2013].
Gross, L., Ford, E. and Liu, S. 2004. Increased consumption of refined carbohydrates and the epidemic of type 2 diabetes in the United States: an ecologic assessment. The American Journal of Clinical Nutrition, 79 (5), pp. 774-779. Available at: http://ajcn.nutrition.org/content/79/5/774.full [Accessed: 29 Oct 2013].
Nonopp.com. 2013. Dr. Seligman speaks at the National Press Club on Depression & Violence. [online] Available at: http://www.nonopp.com/ar/Psicologia/00/epidemic_depersion.htm [Accessed: 29 Oct 2013].
Twenge JM, Gentile B, DeWall CN, Ma D, Lacefield K, Schurtz DR. Birth cohort increases in psychopathology among young Americans, 1938-2007: A cross-temporal meta-analysis of the MMPI. Clin Psychol Rev. 2010 Mar;30(2):145-54. doi: 10.1016/j.cpr.2009.10.005. Epub 2009 Nov 5. PubMed PMID: 19945203.
Klerman GL, Weissman MM. Increasing rates of depression. JAMA. 1989 Apr 21;261(15):2229-35. Review. PubMed PMID: 2648043.
**