Ew. Making chocolate banana pudding out of cottage cheese
1991, rural Missouri. I'm sitting on the floor in my room with a bounty of peanut butter in front of me. I start pouring half a bag of sugar onto the peanut butter as my mother looks into the room. Her mouth agape, she shakes her head, and closes the door.
You can imagine how daunting "eating healthy" was to me when I started. Eating healthy is just code for eating food that tastes like wet sand (although my mother tells me I ate that as well…Sergio for the win.)
Apparently not. At all.
Motivated by my hedonistic love of food and enabled by my lack of shame, I've come up with many recipes/concoctions that are 1) healthy enough to be at the core of my diet, and 2) are effing tasty, almost as good as their unhealthy counterparts.
First on the list is Chocolate Banana Pudding. I typically eat it when I'm cutting (losing fat,) usually for breakfast, but it's so good I've also been known to eat it for brinner.
INGREDIENTS GO GO GO
1 cup of cottage cheese, nonfat
2 tablespoons of cocoa powder, unsweetened
1 banana
A bunch of splenda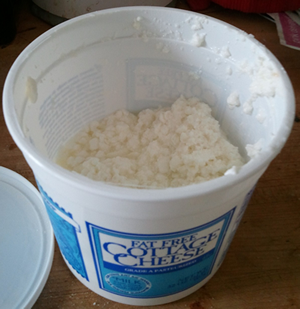 To make it, there are two steps:
1. Throw that stuff in a blender
2. PUREE
Then devour. I know, cottage cheese sounds gross. It's all curdy and cottagey and weird. But, I promise, this approach to cottage cheese will blow your effing mind.
NUTRITION BREAKDOWN GO GO GO
292 calories
31g protein
39g carbohydrates
3g fat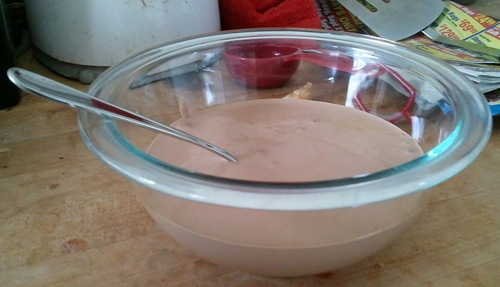 I usually get a double-serving of this, myself. It's filling, low in fat, and it doesn't cause too much of an insulin spike given the low insulinogenic properties of the banana and cottage cheese (chocolate does up the insulin some, but not enough to be too concerned with.)
Relevant nutrition info [1]: The release of the hormone insulin in your blood stream temporarily stops your body from burning fat. Carbs are the primary cause of your body producing insulin, and different carbs cause different levels of insulin from being produced. Additionally, if you've eaten high-fat foods at the same time as high-carb foods (foods that cause insulin to be release,) the fat has a greater chance of being turned into adipose tissue (the fat tissue we all know and love.)
tl;dr: Many carbs = insulin. Insulin stop temporary fat loss. High-carb foods + high-fat foods at the same time = fat gain.
Sources:
[1] http://en.wikipedia.org/wiki/Insulin